Temporary health insurance in 24 hours. This is a $1 million dollar major medical plan. If you meet the underwriting standards, you can renew this plan after 6 months until age 64 years and 11 months unless state law prohibits it.
Children as young as 15 days old can obtain a child-only plan.
You can have this plan on a month-to-month basis and cancel at any time.

There are no height-weight tables. You cannot be turned down for being overweight.
Going without health insurance puts you and your family at serious financial risk. You might be between jobs, self-employed, a student or a part-time worker. There are dozens of reasons why you might need temporary health insurance.
| | |
| --- | --- |
| | Although, we don't like to admit it, the quality of health care you receive without any health insurance is often not the finest. Often top health care providers and hospitals won't let you through the front door without proof of insurance. |
Temporary health insurance plans can be put into effect within 24 hours. The carrier we use is very highly rated (A.M. Best rating of "A") and the rates are typically better than traditional PPO plans. Some of the plan features are:
* Provides comprehensive Major Medical insurance protection
* Is suited for individuals and families, or even child-only coverage
* Covers you in case of emergency
* Pays benefits up to $1,000,000 lifetime, per insured person
* Allows a choice of $250, $500, $1,000 or $2,000 deductibles
* Gives you the freedom to choose any doctor and hospital
* Offers an optional prescription drug discount program (not affiliated with Insurance Company)
* Makes it easy on your budget with several monthly payment options: check, money order, credit card, automatic bank withdrawal and direct bill
Temporary health insurance provides all of the features you would expect in a major medical plan.
Temporary Health Insurance (Coverage up to 6 months at a time)
These plans are more cost effective if you need insurance for 6 months or less. However, in many states you can reapply as many times as you like. If you prepay for the period you need, you will save even more money.

Let me warn you about one major short-coming of temporary health insurance plans. If during the coverage period you are hospitalized or develop a serious illness, you might not be able to renew the plan. Furthermore, you might be ineligible for permanent insurance. If your needs are relatively short term these plans are great. But do not use them as a cheap alternative to regular coverage.

Special for Medicare Recipients

If you are on Medicare, you can use our dental, prescription plans. If you are a diabetic, on respiratory medications, want a medicare covered heat-pad or impotency device, go to our Medicare site by clicking here now.
Instant Quote/Apply Online
Temporary health insurance quotes and online applications are available in the following states Click on your state for a quote and/or online application.
You can also get optional dental coverage and a real co-pay prescription plan
We offer over 30 different dental plans that are available in all 50 states, Canada and Puerto Rico. These are reduced fee for service plans and some have free cleaning, x-rays and exams. Many use well known national recognized networks. They won't allow us to use the name here but you will know who they are.
You can get more information on our dental benefits online.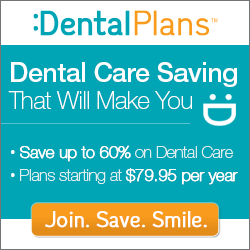 Prescription Co-pay plan for all states
We have real co-pay prescription plans that can be used at thousands of pharmacies nationwide. The listed drugs will cost you $10, $20 or $40. Others are available locally for the lowest possible wholesale price. You can also use our Canadian pharmacy for deeper discounts.

Complete information is available online. Just click on the Prescription Plan link for full info.